Bus vignette and mandatory route

Bus operators must purchase a bus vignette to enter the city. In addition, there is a route specified by the police that must be followed. This ensures a smooth journey to our Prinzhotel Rothenburg. Please note that failure to comply may result in fines.
Download application bus vignette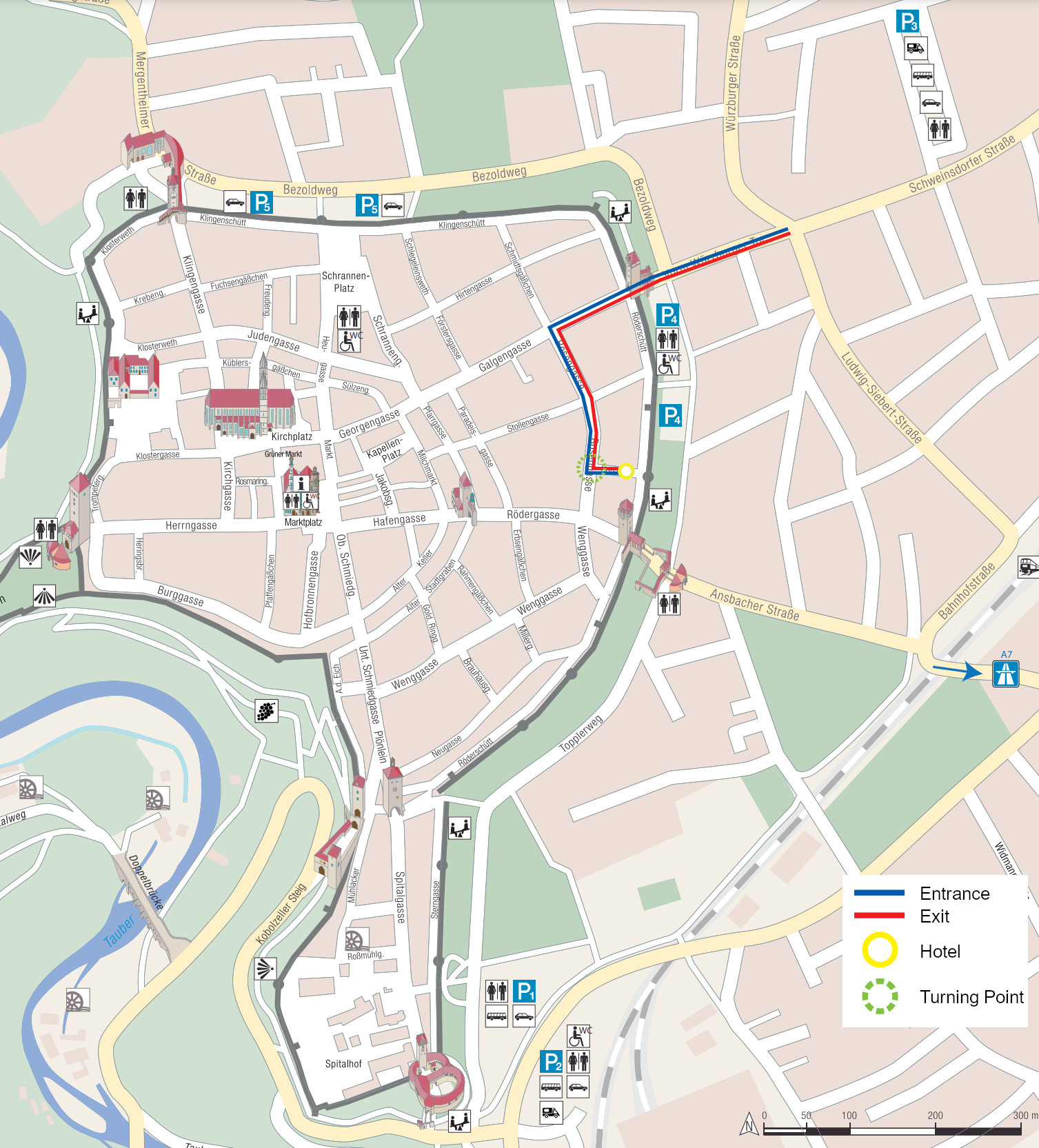 (Image: The recommended bus route to the Prinzhotel Rothenburg)
Current information on construction work

Due to renovation work and the temporary closure of the Galgentor (probably until the end of October), there will be temporary restrictions for buses, especially those that require suitcase transport:
Buses are currently unable to travel directly into the city.
Suitcase transport from the bus directly in front of the hotel is not possible. Instead, small suitcase transporters are needed.
Guests can get to the Prinzhotel Rothenburg either on foot or by cab.
The transport of suitcases is carried out by vans according to individual agreement. For more information and bookings you can reach TAXI Kersten at 09861-95100. In addition, "Umzüge ohne Stress" also offers this service at 09861-938407. Please note that the clearance height must be taken into account. The Rödertor is not suitable for buses – only the Galgentor is open for buses.
We thank you for your understanding and look forward to your arrival at the Prinzhotel Rothenburg!