If you would like to enjoy a delicious breakfast with a wide array to choose from, then you've come to the right place. Start your day off right igniting your sleeping taste buds! We have plenty of space, in the restaurant, on the sun terrace, or in the comfort of your cozy bed.
Our breakfast serving options extend either as a buffet style or as a room breakfast. Many goodies such as Belgian waffles, fried eggs, sausage, cheese and ham as well as oven-fresh bread specialties await you.
Included with your breakfast in Rothenburg ob der Tauber! Yes, really … are all great coffee specialties, such as Cappuccino, latte macchiato, chococino, espresso macchiato, frothed coffee, milk coffee, or cold/hot milk foam chocolate – as much as you want. And not only that, an exquisite Ronnefeldt tea bar awaits you with a fine selection. You won't find this great offer at any bakery "around the corner", with us you won't have to pay extra for every single cup …

Overnight guests receive our tasty breakfast for an affordable 18.50 EUR p.p ..
We are of course also happy about our guests who are not able to stay with us but would like to visit us at breakfast. For these guests, we offer our breakfast at EUR 20.50 per person. For breakfast or an extensive brunch, please reserve your place well in advance to avoid waiting times.
Please understand: four-legged friends are welcome in the hotel room, upon request. We charge a surcharge for this. Our restaurants are unfortunately inaccessible to dogs.
Our opening hours:
Daily,
from 7.00h to 10.00h
Sundays from:
8.00h to 11.00h

Our unique gastronomy offer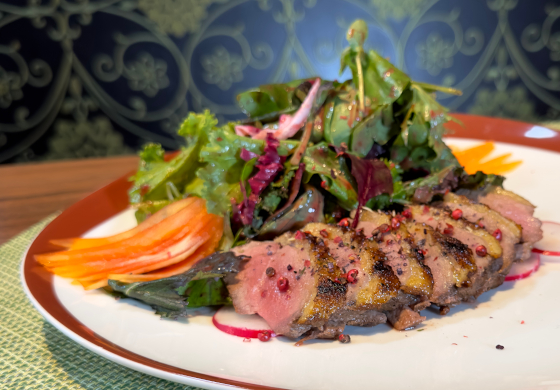 Indulge in the refreshing new restaurant of Rothenburg – simply one of a kind, located in the center of the old town.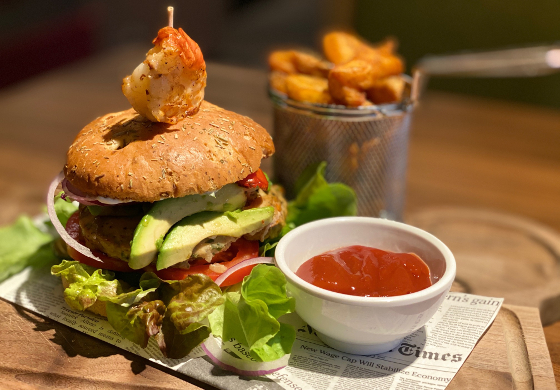 Do you love delicious homemade burgers and value a great burger recipe?
Then you've come to the right place! Discover our creative and extremely delicious burgers.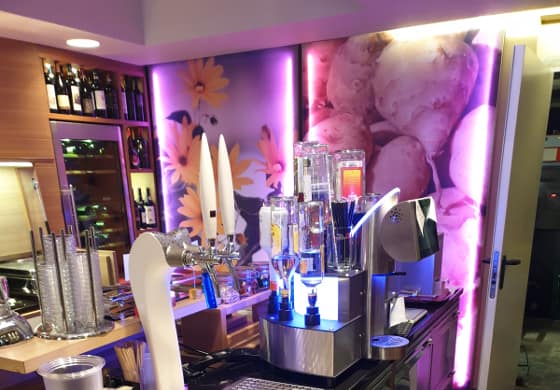 Enjoy fresh cocktails, drinks and cool music in Rothenburg's new cocktail bar TopinamBAR. Relax with a freshly mixed drink at our bar before dinner, or to wrap up the end of a nice day.