The newest insider tip while in Rothenburg

Please check online opening times over opentable
Look forward to your experience in the Topinambur restaurant – the best restaurant and cocktail bar Rothenburg has to offer located in the Prinzhotel in the middle of the old town.

The Topinambur restaurant, is not just any traditional hotel restaurant. Rather, it has acquired quite the impressive insider restaurant reputation among the locals. Open-minded guests like to be inspired by our modern romantic chalet ambiance and our first-class prepared dishes.

With creative regional Mediterranean cuisine, our motivated chef ensure varied dishes and a good atmosphere. As a highlight, delicious steaks or fresh fish fillets are prepared for you to enjoy directly at our front cooking station.

Whether you're craving lunch, brunch or a buffet, we always use the best fresh ingredients to guarantee our standards are of the highest quality. You can also find regional dishes on our delicacies menu. To kick your meal up a notch, we recommend a good bottle of Franconian wine to pair perfectly with your meal. A fine selection of Franconian top winegrowers is available on our wine list.
Opening and closing times can change at short notice due to staff shortage. No dogs allowed in the restaurant.

The restaurant atmosphere in Topinambur, is also ideal for a romantic candlelit dinner in the heart of Rothenburg.
In the cool Cocktailbar TopinamBAR, we serve tasty cocktails allowing you to chat and unwind. For your added pleasure during the Bundesliga season, we've made available the best freshly drawn Engel Pilsener which can also be purchased outside of the season.
Attention coffee lovers! Are you looking for the best coffee specialties elaborated with special cold or hot milk foam variations? Then look no further and come visit us at our restaurant! Try out our excellent coffee quality in new combinations.
Breakfast from 7:30 a.m. to 10:00 a.m.
Restaurant reopens at 6:00 p.m.
Please note that dogs are not allowed in the restaurant.
Our unique gastronomy offer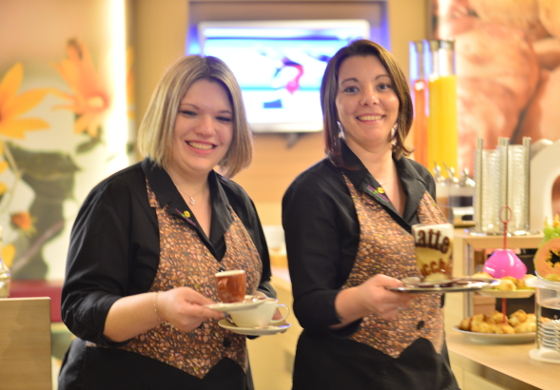 If you want an extensive and tasty breakfast, our restaurant in Prinzhotel is the right place for you. Where ever you prefer to eat it, in the restaurant, on the sun terrace, or in the comfort of your cozy bed.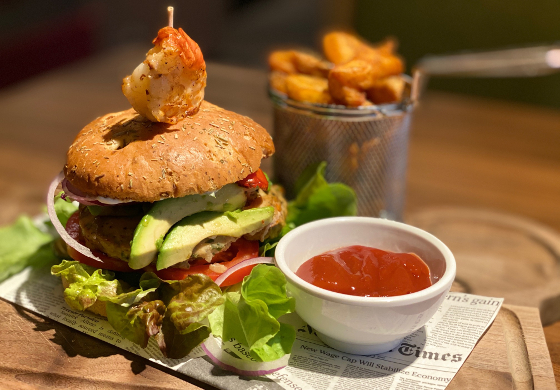 Do you love delicious homemade burgers and value a great burger recipe?
Then you've come to the right place! Discover our creative and extremely delicious burgers.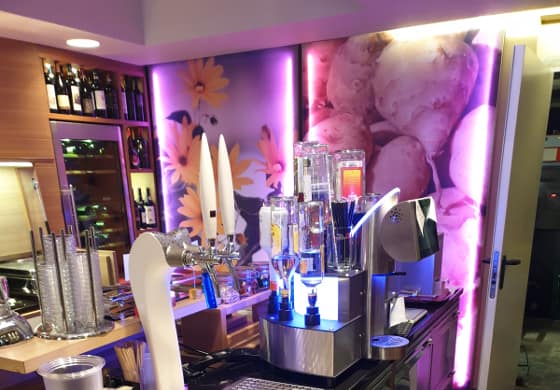 Enjoy fresh cocktails, drinks and cool music in Rothenburg's new cocktail bar TopinamBAR. Relax with a freshly mixed drink at our bar before dinner, or to wrap up the end of a nice day.